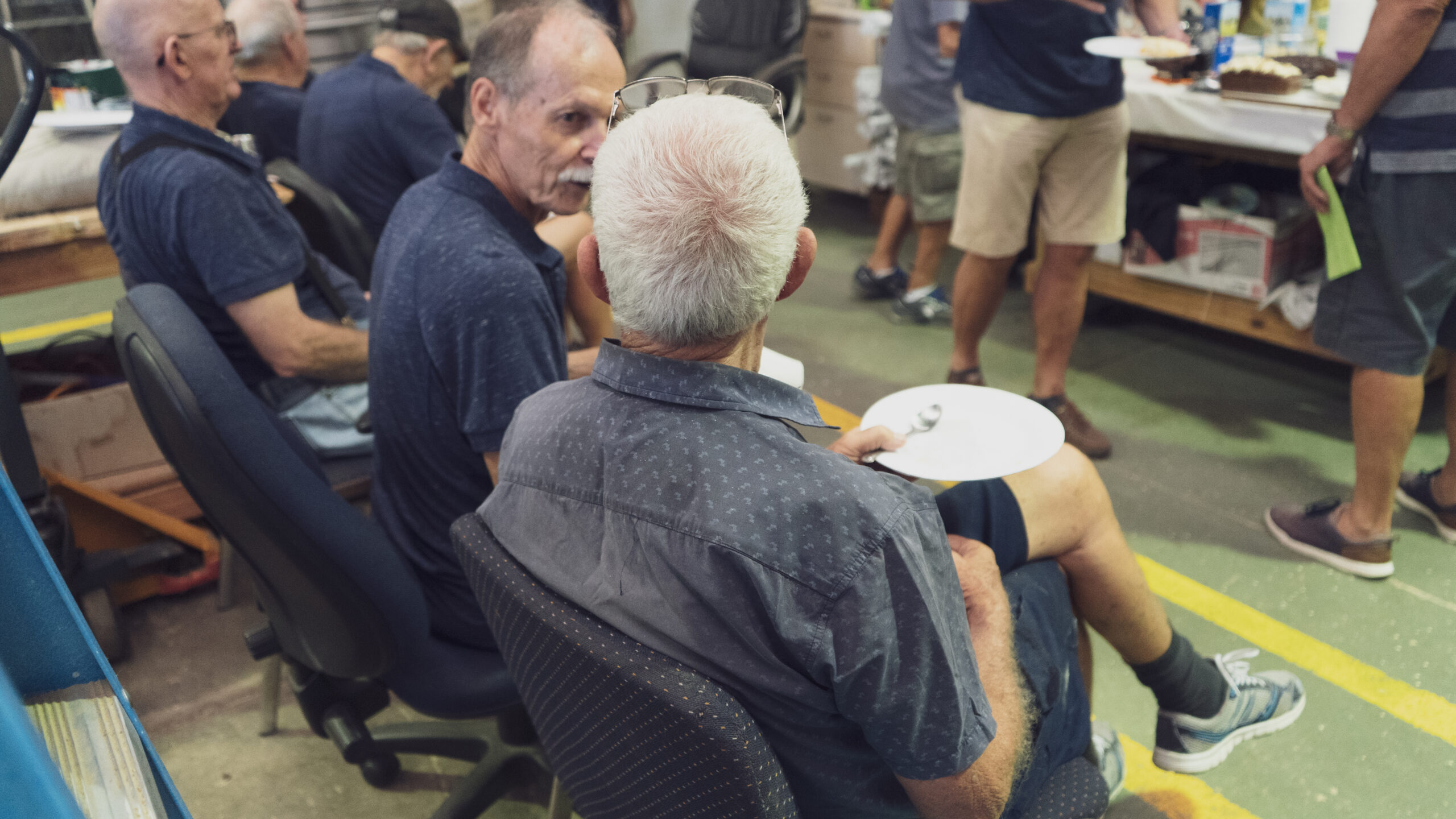 Who are we?
The Surfers Sunrise Wheelchair Project continues to construct 'rough terrain' wheelchairs and supply them to disadvantaged people around the world. In the underdeveloped countries where they are distributed, there is generally no Government funded safety net to provide medical aids such as wheelchairs, so the disadvantaged are heavily reliant on charitable organisations such as Rotary. Over 10,000 have been constructed and distributed since the project began in 1996. This means that, with your generous support, over 10,000 people, mostly children, have received a life-changing gift, giving them mobility and independence, and perhaps even a smile.
To read more about the story of the wheelchair trust, click here.
If you are interested in joining us, please fill in the following form, and send it back to us.
Meet The Rotary Club of Surfers Sunrise
Below are the current members of the Surfers Sunrise Rotary Club: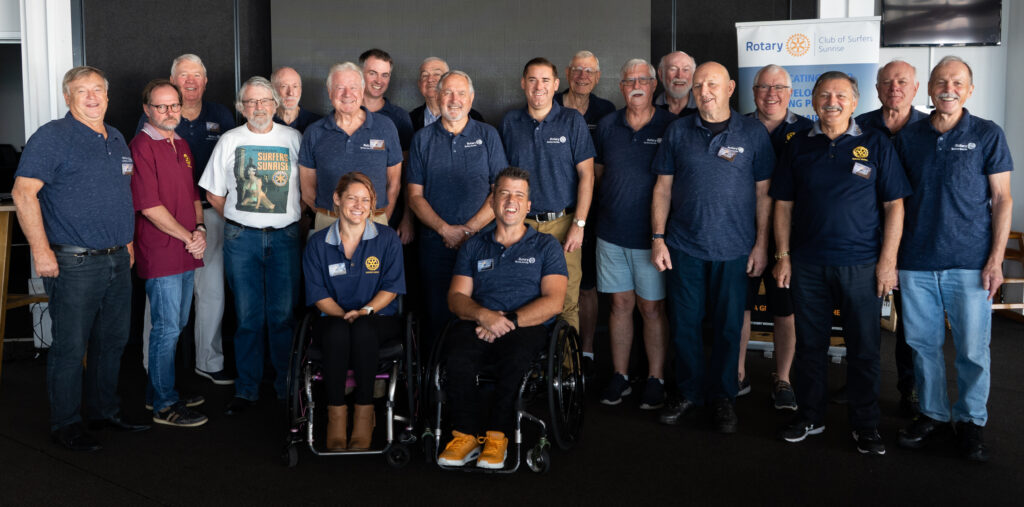 Below are the 5 Trustees for the Surfers Sunrise Wheelchair trust: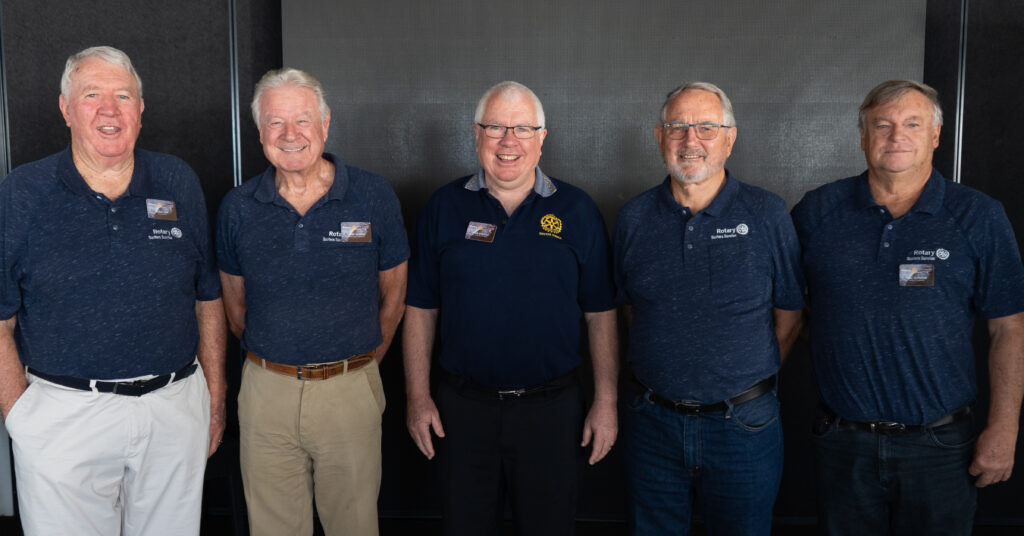 Surfers Sunrise Wheelchair Trust 2021/2022
Doug Lipp, Larry Murray, Peter Morgan, Geoff Croad, Paul Seymour (Rotary Club President 2021/2022)
Get in touch, come join us at a breakfast meeting.
We meet for breakfast at 7am every Wednesday morning at the Surfers Paradise Surf Life Saving Club, Cnr Esplanade and Hanlan Street. Feel free to come down and join us. We alternate between official meetings and in-official breakfasts. You will find all the details and what's happening in our club on our website: www.rotarysurferssunrise.org.
Otherwise come visit the Project Shed.
Come visit the place where the magic happens. We are at the shed each Wednesday or Saturday morning. You are welcome to stop by and have a look at the work we do, and even join in!