Project Shed Provides Opportunities
The Rotary Project Shed is open every Wednesday and Saturday morning to those that wish to come along and clear their mind, use their time in a useful manner and all while making the world a better place, by being a part of an amazing international project.
The project really took off in August 1997, the week Princess Diana passed away, when we delivered the first 10 wheelchairs made from discarded bicycles to Fiji.  It was televised on Ray Martin's 'A Current Affair'!)
Since then, our volunteers have made well over 10,000 of these 'Rough Terrain' wheelchairs. They have provided the gift of mobility to disabled and disadvantaged children in some 30 developing countries, primarily in South East Asia, the South Pacific and Africa. In addition, we have constructed multiple schools and other buildings in tsunami devastated regions.
But it is as much a Community Service project as it is International Service: Every week, our volunteers enjoy the fellowship and banter, while creating mobility for a disabled person in a disadvantaged society.
Why not join us?   Click here
GET TO KNOW MEMBERS OF THE SHED
Our amazing volunteers come from a variety of different backgrounds, read on to get to know the people behind the project.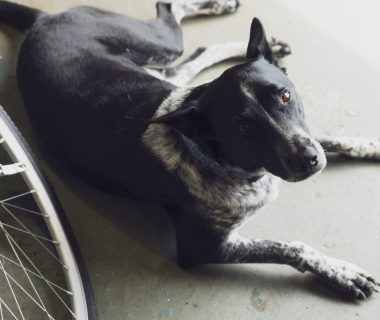 |
Bill, the shed mascot, builds moral, and helps you finish of your morning tea when you can't finish ...
Read More

→